What do College Life Fellows do in the SDAP program?
College Life Fellows for the Scholars with Diverse Abilities Program are a friend, mentor and support to students who are part of SDAP, primarily in the residence halls in the evenings and weekends.
SDAP awards 4-6 Fellows between $500-$1,000 per semester.
Apply Now!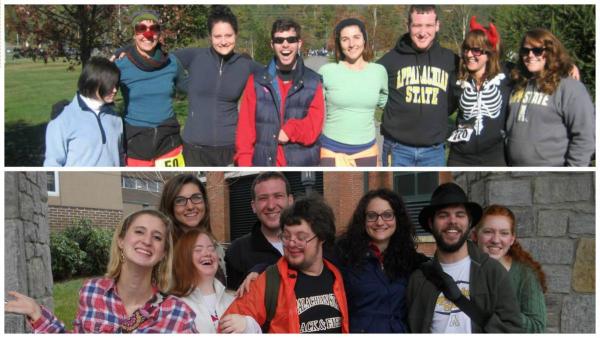 College Life Fellows:
Create positive residence hall room atmosphere
Maintain room safety
Ensure that scholars are in their rooms nightly
Help scholars prepare for the day ahead
Occasional weekend responsbilities
Why should I be a Fellow:
Working with SDAP is fun!
Skip the housing lottery process
Build your resume
Requirements to be a Fellow:
Undergraduate students in good standing with at least at 2.0 GPA
Maintain room safety
Interest in supporting a student with an intellectual disability
Pass a background check and a check with Student Conduct
SDAP supports you! The SDAP office will provide training and support prior to the beginning of the fall semester and throughout the school year.
The application deadline for the 2019-2020 year is November 30th, 2018. Both the application and the reference form below need to be submitted by the deadline.
Please contact sdap@appstate.edu with any questions.