Program Information

The Scholars with Diverse Abilities Program (SDAP) offers an inclusive and immersive college experience for individuals with intellectual disabilities.
Scholars are able to connect and build relationships with their peers and the Appalachian community, creating a mutually beneficial academic and social environment that enables everyone to grow and learn from one another.


Curriculum
There are a core set of SDAP courses the scholars take to help them develop their skills in the four focus areas of the program: Personal Growth, Social and Community Engagement, Career Development, and Health and Wellness. Scholars are also allowed to select one or two other courses each semester that are of personal interest and align with their goals. The majority of courses taken by the scholars are inclusive.


Personal Growth
Scholars must demonstrate growth in idependent living skills, including:
Increased daily living skills.
Increased attention to personal safety and independence on campus.
Increased understanding and engagement in health and wellness activities.
Decreased reliance on natural supports.
Increased advocacy skills.
Identify post-college plans residentially, vocationally and recreationally.


Social and Community Engagement
Scholars must engage with their peers and the community in multiple ways, including:
Participation in campus activities (e.g. sports events, concerts, etc.).
Participation in clubs or interest groups.
Volunteerism/service on or off-campus.


Career Development
Scholars must demonstrate growth in the area of career development by participating in:
Career Readiness: Scholars participate in coursework related to their interests as a way to develop career knowledge and interest. They also participate in courses and meetings specific to career readiness focusing on resumes, interview skills, job applications and professional communications.
Internship and Employment: Scholars participate in at least one on- or off-campus internship and/or employment experience each semester. There is a minimum number of work hours required each year.


Health and Wellness
Scholars must demonstrate progress in the areas of:
Fitness and the development of habits of healthy physical activity.
Nutrition and the development of habits in making healthy eating choices.
Mindfulness and the development of habits of stress reduction.


Academics
Because college course work is academic in nature, all students are continuously working on improving their academic skills and receive personalized support as needed on these skills. Course work is modified by SDAP staff in collaboration with faculty on an individualized basis. Academic supports are provided as needed for all courses. SDAP students are only able to audit their classes, thus no grades are assigned for coursework.


Housing
During the first two years, Scholars have the option of living on campus in a residence hall in a shared room with a roommate. College Life Fellows (peer mentors) are available to assist them with the adjustment to life in a residence hall and help them develop skills for independent living.
For those students who choose to remain for an additional two years, off-campus housing will be encouraged and assistance will be provided in arranging this.
Single room accommodations are not available through SDAP. If there is a need due to the nature of an individual's disablity, then a separate application must be made through the Office of Disability Resources. Just know that there is limited availability of single accommodations.


Campus Life
Scholars have access to all of the same opportunities as their fellow App State students. With hundreds of clubs and organizations to choose from, Scholars can make friends, try new things, explore topics that interest them and participate in events and activities that will help them develop new skills and discover hidden talents.
Scholars also have the opportunity to attend numerous campus and community cultural events, including athletics, lecture series, art exhibitions and performances.


Health, Wellness and Safety
Fitness and well-being are cornerstones of a healthy lifestyle. Scholars can join and participate in a variety of physical activity, wellness and mindfulness programs through the Department of Wellness and Prevention Services and University Recreation.
Beyond what is provided by the SDAP support network, App State's highest priority for all students is their safety and security.
M.S. Shook Student Health Service is a primary care ambulatory campus health clinic committed to meeting the health needs of Appalachian State University students. The center is fully accredited by the Accreditation Association for Ambulatory Health Care.
The Appalachian Police Department (APD) provides 24/7 security. Access to campus residence halls is restricted and controlled twenty-four (24) hours a day by a card access system.
All of these supports are designed to make our students safe and successful during their college experience.


Transportation
AppalCART is the transportation authority that provides public transportation for much of Watauga County, including Appalachian State University and is free of charge. There are also several independently operated bus systems that run from Boone to the larger metropolitan areas.
The University Parking and Transportation Department provides additional information about public and campus transportation options available to students.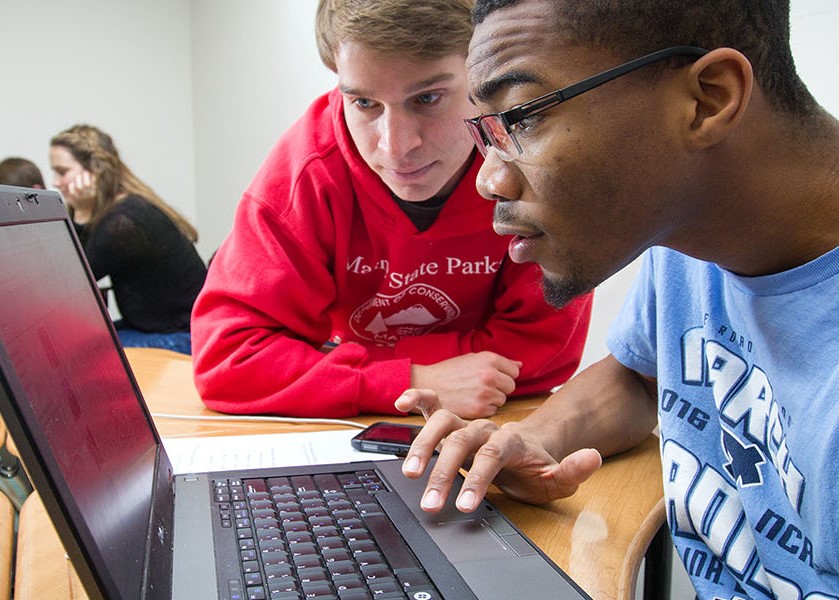 Many Appalachian students benefit from having peers with intellectual challenges on campus
Appalachian Today
Feb. 20, 2017
Established in the 2011-2012 academic year, SDAP enriches the lives of both students and the community by providing oppotunities to work together, learn from one another and develop a better understanding of differences.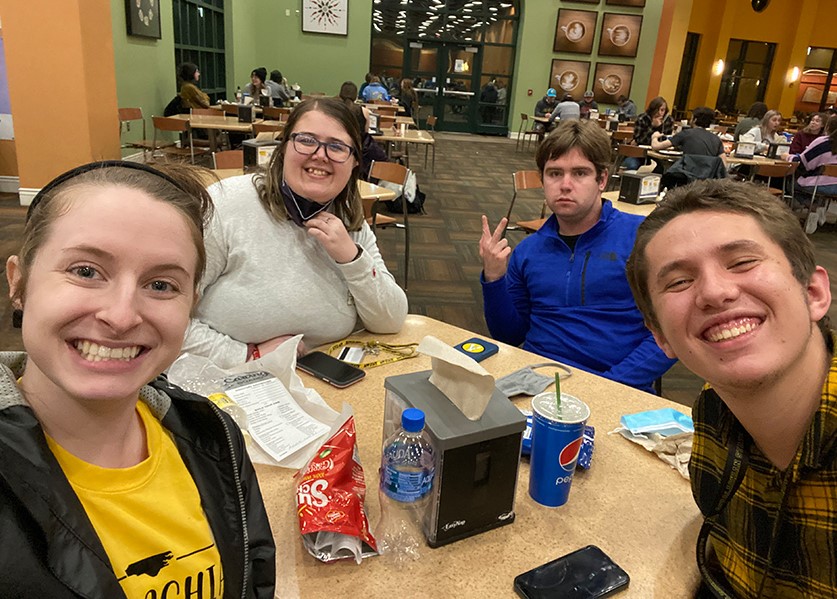 Appalachian Today
April 29, 2022
"Part of our mission at App State is to provide a transformative experience — and I see this happen every day through SDAP. Not just with our...scholars, but with the hundreds of volunteers, interns and students who interact with them." -- Dr. Susan Hedges, SDAP program director and assistant professor of special education.