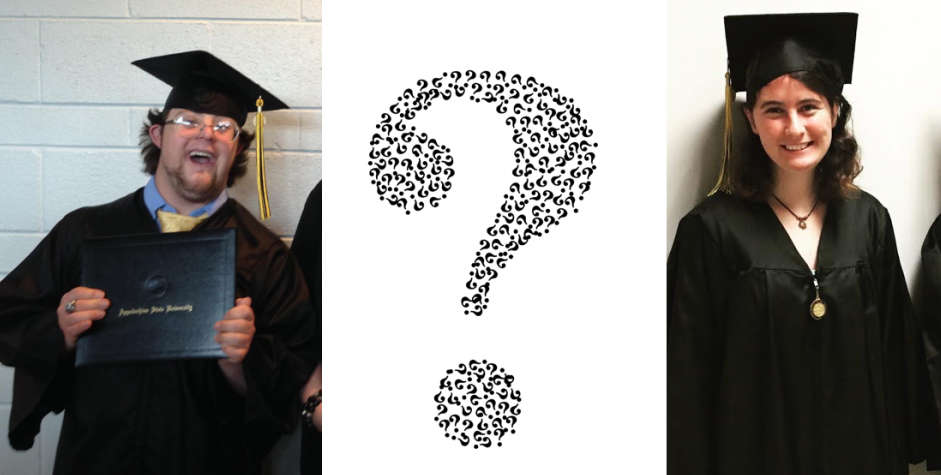 What is the Scholars with Diverse Abilities Program (SDAP)?
SDAP provides students (Scholars) with mild to moderate intellectual disabilities access to a 2-year inclusive college educational experience. When the students complete the program, they receive a Collegiate Achievement Award. We work with students on whole-person development: academic, social, personal, and career goals.
To learn more about college as an option for students with intellectual disabilities, visit Think College.
What type of supports does SDAP provide for students with intellectual disabilities?
We provide Natural, Academic and Paid Supports. Natural supports are volunteer peer supports for in class, social and recreational activities. Academic tutor supports work with scholars individually and in groups on class work and other skills. We also have additional paid supports who consist of the SDAP graduate student staff, tutors and College Life Fellows are available to offer extra support during evenings, weekends and days as needed.
What about Health, Wellness, & Safety?
Beyond what is provided by the SDAP support staff, Appalachian's highest priority for all students is their safety and security.
M.S. Shook Student Health Service is a primary care ambulatory campus health clinic committed to meeting the health needs of Appalachian State University students. The center is fully accredited by the Accreditation Association for Ambulatory Health Care.
The Wellness Center and Student Recreation Programs are additional services where students can access information about wellness and take part in fitness classes, intramural sports, and gym activities.
The Appalachian Police Department (APD) provides 24/7 security. Access to campus residence halls is restricted and controlled twenty-four (24) hours a day by a card access system.
All of these supports are designed to make our students safe and successful during their college experience.
Does SDAP provide housing?
Students have the option of living on campus in a residence hall. Off-campus options are allowed but must be arranged by the family.
How much does it cost to participate in the SDAP program?
Currently, students pay regular tuition and fees. Due to the number of supports we provide our students, we also ask our students to pay an additional $1000 per semester (SUBJECT TO CHANGE) to cover some of these costs. This covers approximately 30 hours a week of support.
How will I pay for college?
Accepted participants will be eligible to apply for financial aid through Appalachian's Office of Student Financial Aid and can apply through FAFSA (Free Application for Federal Student Aid). SDAP offers some small scholarships for students based on merit and need. Other resources that you might find helpful can be found at www.thinkcollege.net.
What is the curriculum?
Each student designs his/her own schedule based on career and personal goals just like traditional degree-seeking students. That means that we do not have a set curriculum. We do provide each student with a basic skills class to further support independent living skills. This class meets for approximately 3 hours per week. During this class, students learn how to navigate campus, use the AppalCART bus system, budget their money, and develop career skills.
What courses do SDAP students take?
Students may take any courses of interest to them, with instructor approval. Our students have taken courses in almost every discipline on campus: child and family studies, business, marketing, tourism, music, nutrition, recreation, athletic training, dance, art, theater, and criminal justice. We work with each student to design an individualized course of study for the 2-year program.
Do you offer employment options?
Students work in a variety of settings both on and off campus. Students have an opportunity to participate in paid employment, unpaid internships and volunteer positions throughout their time in the program.
North Carolina student residents can apply for vocational rehabilitation services. SDAP also partners with Watauga Opportunities, a local employment service agency.
How do I apply?
Please see our program website tab 'Apply' where you will find a page dedicated to applying to SDAP. Applications are due December 1 to be considered for admission for the fall semester of the following year.
Is there a summer school option?
No, SDAP runs from August to May. We do provide summer orientation prior to the students' first year of school.
How can I prepare myself to go to college?
Tell your family and teachers that you want to be challenged!
Preparation for college is an important aspect of becoming a successful college student. This may mean that you need to advocate for yourself while you are in high school. If your high school teachers and transition coordinators know that you have a goal for college, they can support you by developing an appropriate transition plan.
It is also important to begin developing your independent living skills such as taking care of personal needs, practicing study skills, and thinking about your career and personal goals.
Will I get a diploma when I am finished?
Students enrolled at ASU through the SDAP program will receive a Collegiate Achievement Award upon satisfactory completion of their 2-year program.
What do SDAP students do once they graduate?
SDAP graduates have a greater opportunity to secure employment in fields meaningful to them. Some students have gone on to start their own entrepreneurial businesses.
Is there public transportation?
AppalCART is the transportation authority that provides public transportation for much of Watauga County, including Appalachian State University and is free of charge. There are also several independently operated bus systems that run from Boone to the larger metropolitan areas.
What do students do for fun?
Appalachian provides an inclusive environment that supports your growth as a student and community member. On campus, there are more than 300 student clubs and organizations for all interests, from social justice to Quidditch. Students have the opportunity to attend numerous athletic, arts, and music events. Boone's beautiful and scenic setting also allows for a variety of off-campus and outdoor activities from hiking to snowboarding.
Can I visit SDAP?
Yes! We invite you to join us at the Open House in Fall and Spring. Those dates can be found at the admissions website. You can also visit us anytime by making an appointment. Contact us at sdap@appstate.edu or by calling 828.262.8389