Appalachian Best Buddies

Appalachian State is proud to have a chapter of the Best Buddies program, which creates opportunities to engage in friendship and leadership development for people with and without intellectual and developmental disabilities (IDD).
SDAP Appalachian Best Buddies is a student-led organization that welcomes compassionate members of all majors to form friendships with and help support the college experience for our Scholars with Diverse Abilities. The group holds several events, activities and advocacy opportunities throughout the academic year.


Best Buddies Events and Activities
There's always something new and exciting going on with the Best Buddies program! Check out our Instagram to connect and discover opportunites for friendship, fun and growth.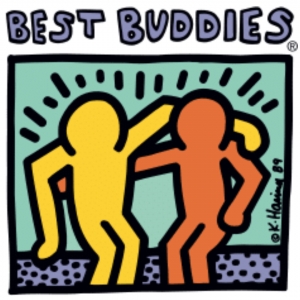 Scholars with Diverse Abilities Appalachian Best Buddies welcomes student members from all majors and backgrounds to join us in creating friendships and leadership opportunities alongside our SDAP Scholars. Help make App State an inclusive and welcoming environment for everyone!
The Appalachian State chapter of Best Buddies is affiliated with Best Buddies in North Carolina, a state office of Best Buddies International, a nonprofit 501(c)(3) organization dedicated to "establishing a global volunteer movement that creates opportunities for one-to-one friendships, integrated employment, leadership development, and inclusive living for individuals with intellectual and developmental disabilities (IDD)."
Best Buddies in North Carolina is based in Matthews, NC, and supports chapters throughout the state.